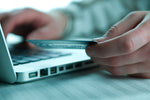 While the term "one-stop shop" has been adopted by many of those in the custom industry, the interpretation can vary considerably. To be sure, a one-stop custom shop should have every good you may need to enliven your festivities, along with in-house capabilities to assist with customization. 
Instead of having to go to multiple businesses to cater to each individual need, party throwers can just go to one location. Convenience is one of the many reasons why consumers prefer to shop one-stop to purchase goods and services. 
Benefits of One-Stop Shopping
Working with a one-stop shop brings together a centralization of processes that would otherwise require a collection of partners. This allows for more time to be spent elsewhere, such as customer service, while also lessening the overall costs of the products and its shipping.
There are four main reasons why a one-stop shop is beneficial for your event:
Lower Costs
Capabilities for manufacturing everything in-house saves customers money because the company does not need to purchase products at its retail price and consequently mark it up further like a reseller would. 
Cost saving opportunities come from a number of standpoints including dealing with one supply source, lead time, packing, quality and transit. Placing one consolidated order allows for there to be just one delivery and one invoice. 
Better Customer Service
21st century communication has significant meaning to today's customers. By substantiating the work that is needed in order to create the best quality goods at one-stop, we are able to finely tune our methods of communication. Whether that be outstanding greetings, well-detailed skills or timely service, we are here to make custom eventing easy.
It is so important to us and our business model that we understand our customer's real needs. That is why, for example, when lockdown happened and the impact hit business, we worked hard to shift traditional custom kippah offerings to help support and stop the spread of COVID-19. Face masks just seemed like a necessary product in order to continue our due diligence to our customers. Custom masks have now become a crucial element to party throwing, and now you can design one to match your theme to be sure everybody has one, whether or not they came prepared.
Quicker Turnaround
A true one-stop shop produces a much quicker turnaround time than it would with multiple partners. There are no scheduling conflicts or extra product shipments necessary. As soon as we receive an order, our process starts up as soon as possible and each machine is set up in preparation to quickly pass from one station to another. 
We understand that receiving products late will often cause huge headaches for those coordinating an event. Our in-house screen printing and embroidery machines keeps our workflow going for optimal efficiency. 
With all of these in-house capabilities, we are also able to offer rush orders. Sometimes life happens and faster delivery times are necessary. There is always some option we can offer, sometimes shipping orders in as little as two weeks. 
Easy Adaptation
Shopping one-stop with in-house capabilities allows for each of your products to be innovative and cohesive. You wouldn't want your personalized logo coming in different colors or sizes. When one company manufactures all aspects of a party's products, it can have a better sense of how the whole thing comes together. 
Our team of expert designers are dedicated to getting a unique and stellar product to each and every customer. We offer complimentary studio sessions so you can work together with a talented designer in real-time. And maybe you change your mind about your theme or style after receiving your material samples. We are here to work with you and adapt to your needs. 
One-Stop Shop For Your Next Event
As proud and knowledgeable customizing workers, we are passionate about helping our customers find a better, faster and higher overall value solution. As a supplier that functions as a one-stop shop, we are not just vendors, but partners that will add value to your event and serve as a true extension of your party-planning team. To learn more about the benefits of working with a one-stop shop for custom tote bags, custom drawstring bags, and so much more, contact Klipped Kippahs today.